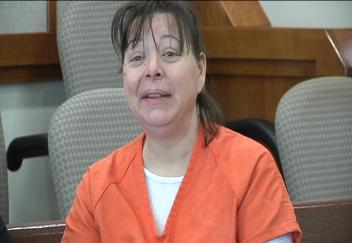 PASCO, Wash.- Attorneys representing a woman convicted of murder say they plan to ask for a new trial.
Franklin County Superior Court Judge Cameron Mitchell Wednesday delayed sentencing of Tashia Stuart, 40, to give the Department of Corrections more time to finish its routine pre-sentencing review.
A jury convicted Stuart last month of first-degree murder in the March 2011 shooting death of her mother, Judy Hebert.
Stuart spent more than a year in county jail before her trial, which lasted through June.
During the trial, neighbors and Hebert's former husband testified that Hebert believed Stuart and her husband wanted her dead to collect on their inheritance.
Another jury last year acquitted Todd Stuart of conspiracy to commit murder. He returned from California to testify as a defense witness, but refused to answer several questions citing his right not to incriminate himself.
Tashia Stuart didn't testify, but her attorneys told jurors Stuart shot her mother in self-defense when Hebert came at her with a hatchet.
Her attorneys argue Franklin County Prosecutor Shawn Sant made critical mistakes that merit a new trial.
Stuart is scheduled to be sentenced in four weeks, when her attorneys will file the motion requesting a new trial.